2021 Meerendal Wine Estate Durbanville Bigfeet Africa
0.75 Ltr. White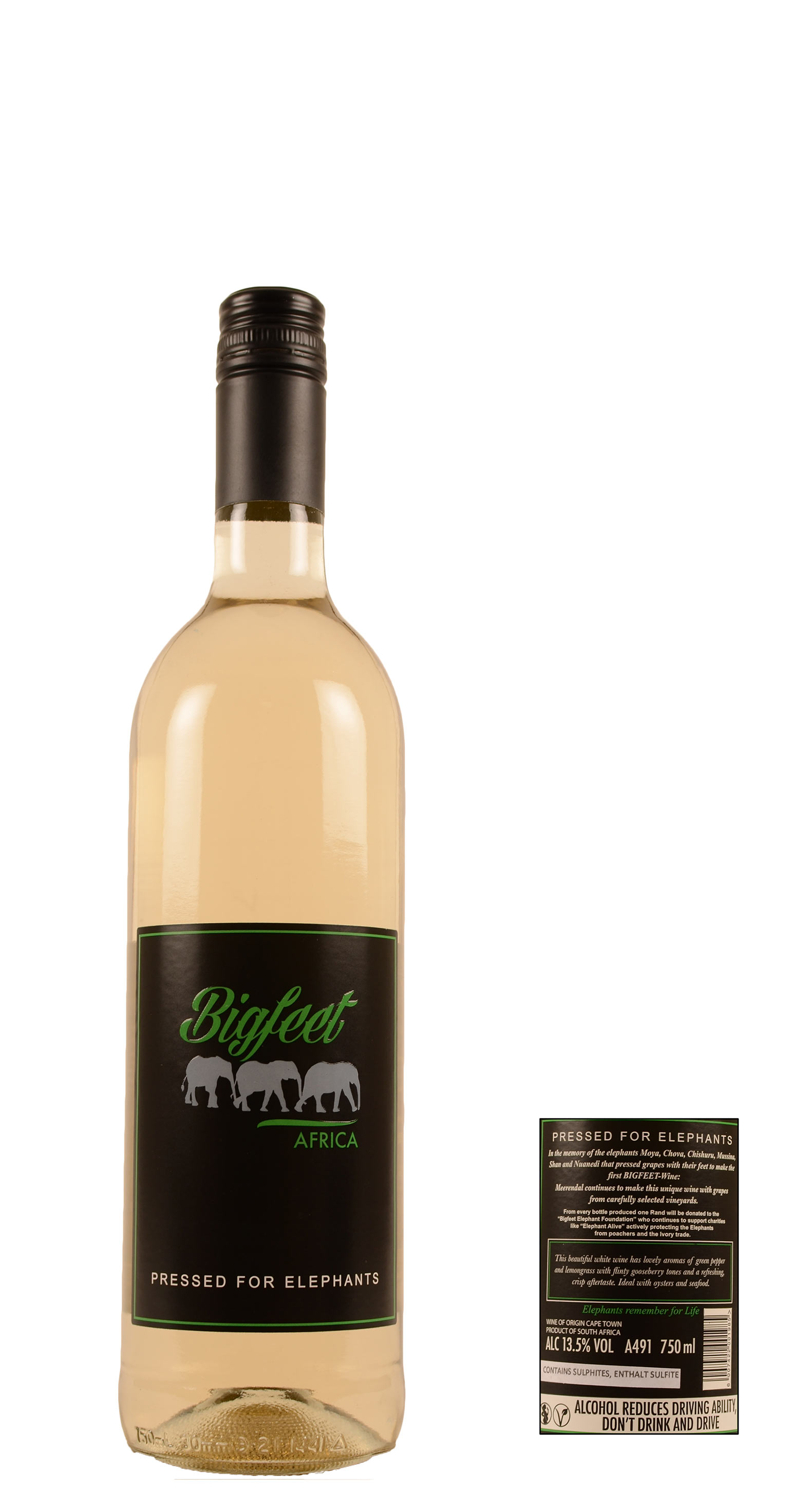 Tropical aromas and whiffs of green pepper and 'fynbos' (in France called 'garrigue') with a flintiness and an attractive minerality, complemented by gooseberry tones. Refreshing and crisp aftertaste with a delicious and rich taste.
Shellfish, king crab, lobster, oysters, fish carpaccio, summer salads and goat cheese.
climate

Mediterranean climate with hot, dry summers and a unique combination of cooling winds from the Atlantic Ocean and the surrounding mountains. Cold winters with enough rain. Vines without irrigation! (according to French tradition)

soil

Oakleaf and Tukulu. 2 typical soil types with a high granite and clay content. Good water management

vinification

Sauvignon blanc is picked by hand as cold as possible. Coming from 2 different vineyards. (Fruit and structure) At least 6 hours of skin contact, after which cold fermentation for 14 days. The wine remains on its Lie for another 2 months to extract more flavor.